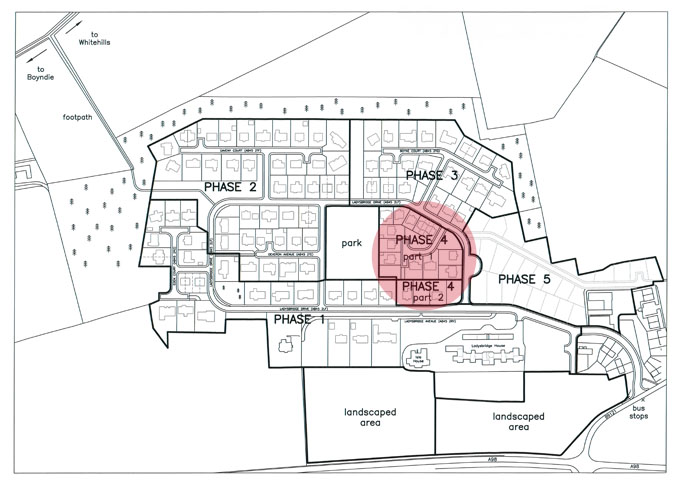 Phase 1: Townhouses and New Homes completed. Flats well underway.
Phases 2 and 3 completed: Plot 74 Alvah style House still available.
Phase 4: Work has commenced and is currently underway.
Click on Phase 4 to view house plan. It will appear in a new window - please allow popups for this site.